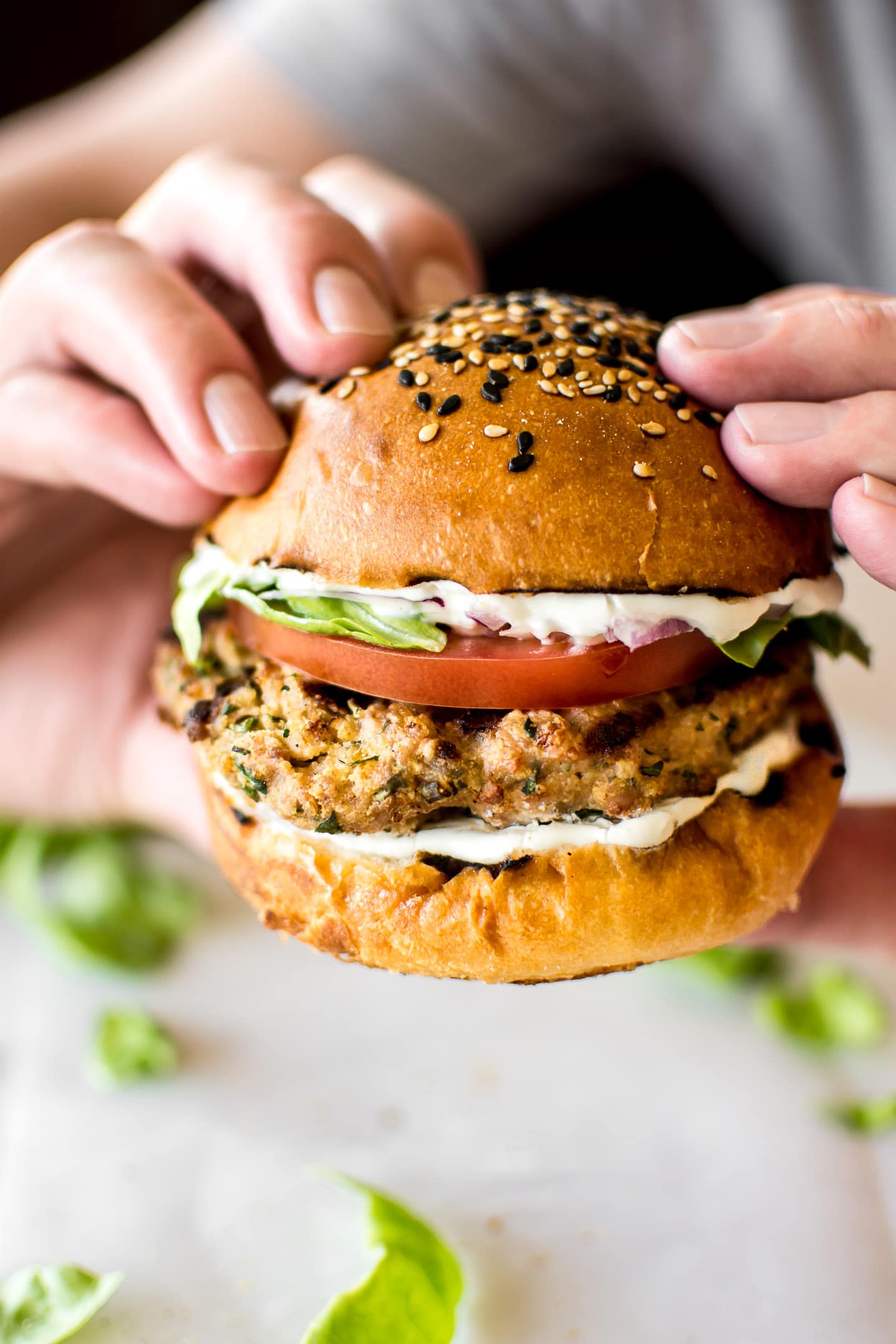 How to Make the Best Turkey Burger


Mix all ingredients except oil: add ground turkey to a medium mixing bowl. Sprinkle in breadcrumbs, salt, pepper, garlic powder, and onion powder.


Add mayonnaise and drizzle in Worcestershire sauce.


Gently toss and break up meat mixture to evenly blend.


Shape into patties: divide into 4 equal portions and shape into patties about 1/2-inch thick.


Heat the skillet: preheat olive oil in a 12-inch non-stick skillet over medium-high heat for a few minutes.


Sear and cook burgers through: add turkey patties and sear until browned on bottom, about 4 – 5 minutes, flip and continue to cook until cooked through, about 4 – 5 minutes longer.